Slide 1
Pendaftaran 2021 Telah Dibuka!
Anda boleh walk in, anda boleh lihat di facebook page kami dan anda boleh whatsapp kami.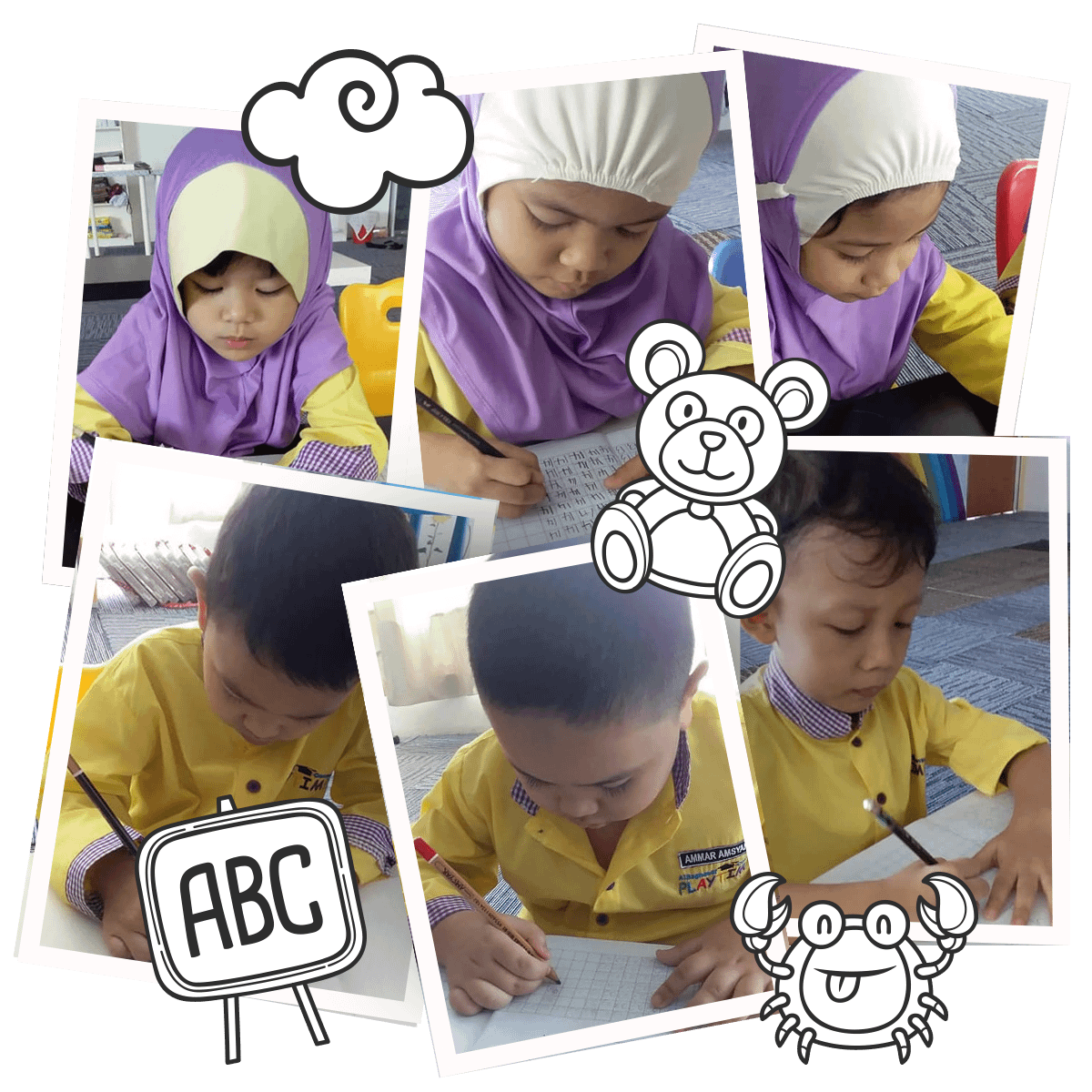 Slide 2
Cabutan Bertuah bagi yang daftar awal!
Diskaun Yuran, Peralatan sekolah dan macam-macam lagi akan diberikan jika anda mendaftar awal! Tawaran terhad!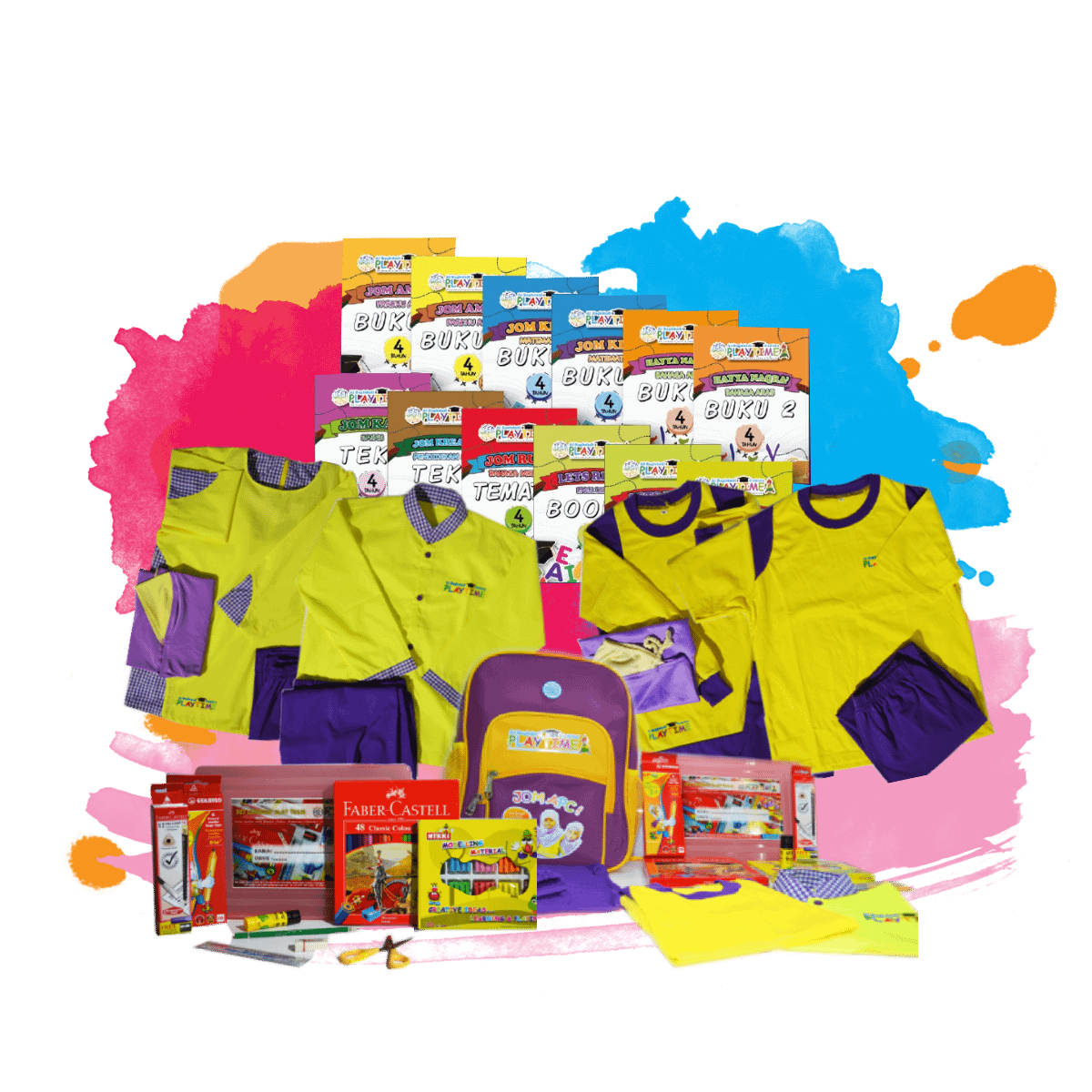 Slide 3
Kami telah berdaftar dengan KPM
Alhamdulillah, kini kami sudah berdaftar dengan Kementerian Pendidikan Malaysia.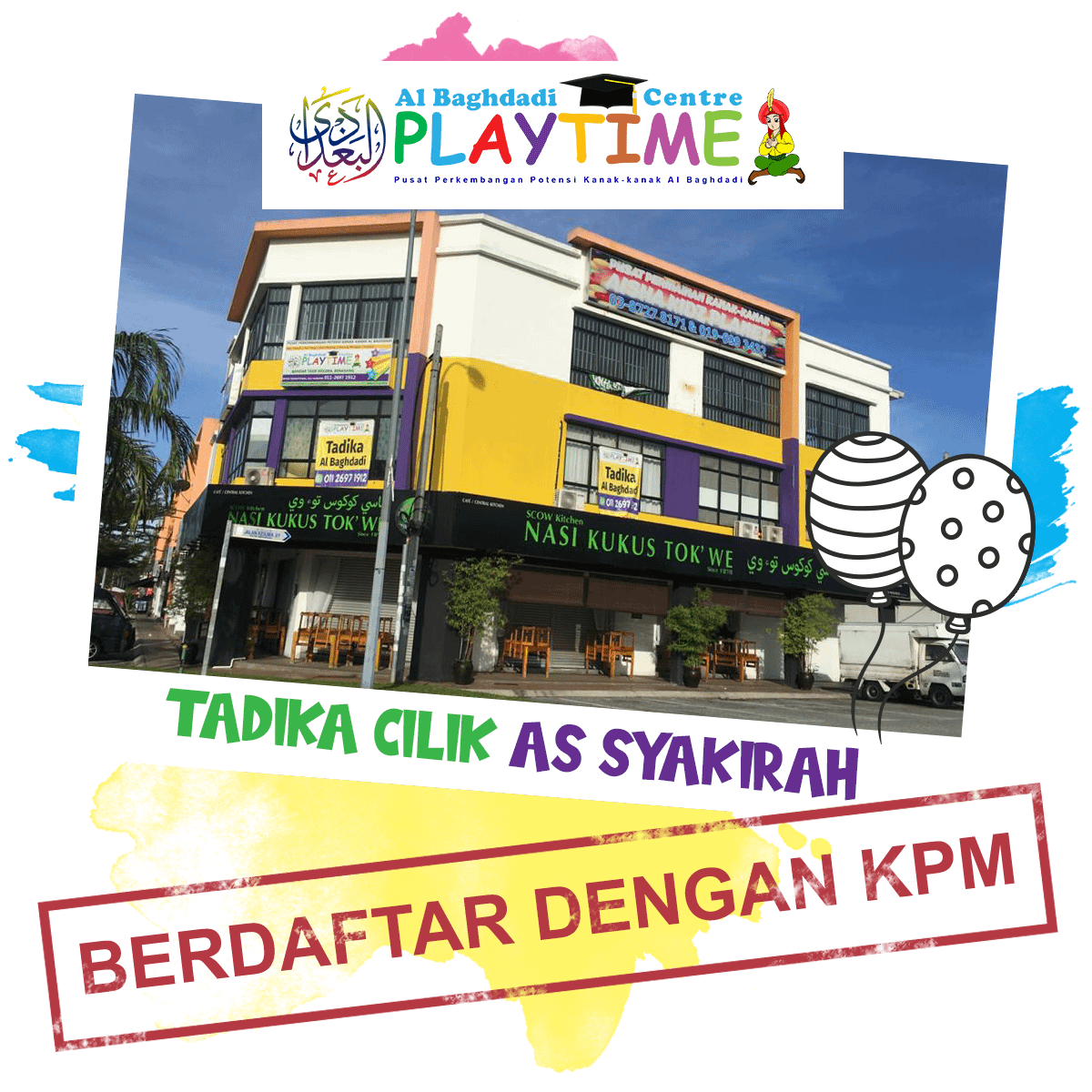 Apa yang ada di Tadika APC?
Ada beberapa pakej menarik untuk ibubapa separuh masa atau sepenuh masa bekerja.
Ketahui dan Kenali Modul Pembelajaran Al -Quran Teknik Al- Baghdadi
matlamat kami melahirkan genius al quran
Pembelajaran yg menyeronokkan!
Belajar di Tadika atau Prasekolah Tahfiz Al Baghdadi (Al Baghdadi Playtime Centre) sungguh menyeronokkan, ada sesi Playtime, ada sesi Belajar dan sesi Riadah.
50% pembelajaran al quran
APC menumpukan 50% pembelajaran Al Quran melalui 2 program utamanya; Teknik Al Baghdadi (Bacaaan Asas Al Quran) dan NADI Al Baghdadi (Hafazan Al Quran) dan 50% lagi Program Kurikulum Standard Prasekolah Kebangsaan (KPSK).
Bakal Qari Muda & Huffaz Cilik
Dengan Teknik Al Baghdadi yang kreatif dan inovatif, Tadika Islamik APC bakal melahirkan Qari Muda dan Huffaz Cilik di masa akan datang.
murid prasekolah telah dididik
APC Beranang tadika cilik as syakirah
Tadika Al Baghdadi Playtime Centre (APC) telah berdaftar dengan Kementerian Pendidikan Malaysia atas nama Tadika Cilik As Syakirah. Justeru itu, kami masih menggunakan Teknik pembelajaran yang telah diterajui dan dianjurkan oleh Al Baghdadi Group. Tadika ini adalah tadika islamik yang menerapkan pembelajaran 50% Al Quran dan 50% Akademik silibus KSPK. Lokasi tadika kami terletak di  Bandar Tasik Kesuma, Beranang berhampiran Kolej Professional MARA Beranang. Kami menerima murid-murid sekitar Semenyih dan Beranang. Sila hubungi kami untuk pendaftaran dan pertanyaan.
This is the place for kids to learn what they should learn.. Academic and Islamic.. The best part is, it's playtime, less stressful and exciting!
Terkejut hari tu solat sekali dengan anak saya Uzma. Alhamdulillah, Al Fatihah, 3 Qul, Doa antara Sujud, Rukuk, Sujud, Tahiyat Awal dan Akhir semua dia lancar baca.
Alhamdulillah.. anak2 byk dpt menghafal surah2 pendek & panjang.. amali solat. lebih berkeyakinan semasa bercakap. Seronok ke pra sekolah.